If you have recently shifted to a new place, have you checked whether you are in a safe and secure environment where the necessary precautions have been taken for any chances of potential fire outbreaks? If not, you can call us, Dynamic Security Centers, to install our fire alarm system in your office or residential buildings. Founded in the 1990s, we have a variety of products to offer to our customers and also educate them about proper prevention techniques. We have a team of skilled and highly experienced technicians who are available for you 24 hours a day and can also advise you on how to keep your family safe. We are happy to offer our services in the regions of McAllen, Port Aransas, Kingsville, Aransas, Robstown, and Harlingen.
Below we have mentioned 3 essential tips for safety planning when the alarm system sets off. Take a look.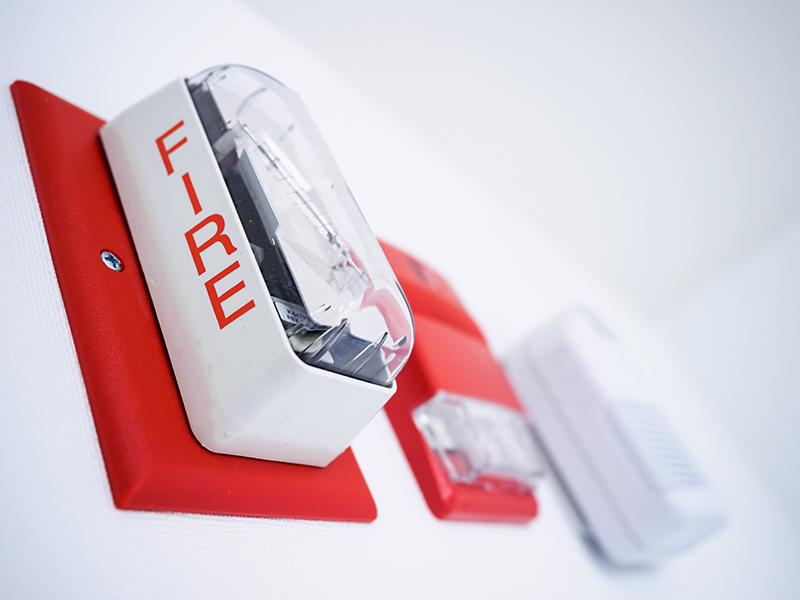 Do not smoke in the house
One of the leading causes of home fires results from lit cigarettes that might not have gone out totally.  Even if the cigarette does not catch fire your alarm might catch the smoke and be set off.
You should devise an escape plan to put yourself add a safe place outside the house in case there is a fire outbreak.  Having the route charted out and exercising it every once in a while, will increase the chances of you escaping the burning home unscathed.
Have your fireplace or chimney checked
In this country, chimney fires are a common occurrence. If undetected, this can do a lot of damage.  You should hire a professional once a year to get the dirt and grime cleaned out of the chimney so as to prevent the sudden blaze of fire.
So, if you are looking for an advanced professional alarm system to safeguard you from a fire outbreak, you can get in touch with us at 800- 374- 2527.