A home security system provides peace of mind as well as protection for your loved ones and valuables. Even though property crime has decreased by more than 6% for the seventeenth year in a row, it is still an instinct to defend what we value. Today's home security systems can also serve as a hub for home automation systems, which adds convenience and energy savings while lowering costs. 
Here are the top five advantages of having a home security system: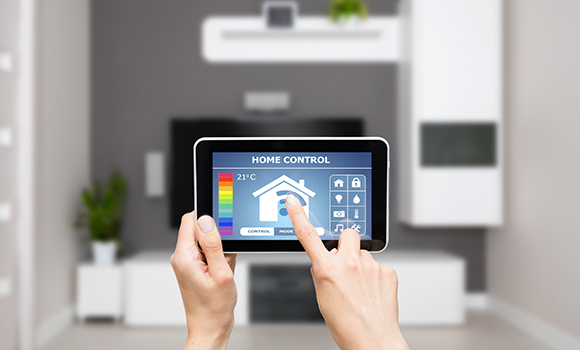 Protection 
A home security system's primary goal is to safeguard your home and its occupants against burglary, home invasion, fire, and other natural calamities such as bursts.  
Burglars are deterred 
It has been demonstrated that visible evidence of an alarm system, including burglars that conduct opportunistic crimes, is deterred by stickers, yard signs, and outside cameras for video surveillance. 
Mindfulness 
You may have peace of mind knowing that your home is secure, whether you're gone or sleeping comfortably if you have a home security system installed.  
Energy Savings and Convenience 
Home automation capabilities in modern home security systems provide convenience and energy savings, which helps justify the additional expense of a security system. 
Lower home insurance premiums 
Many homes insurance companies will give you a 5% to 20% discount on your policy if you install a professionally monitored security system. The highest discounts are usually reserved for systems that integrate environmental monitoring in addition to intrusion monitoring to identify fire, smoke, and water damage.  
At Dynamark Security we installed 'Smart' systems with the Total Connect App, which allows you to arm and disarm your security system remotely, control your home from anywhere, view live video, and much more. It sounds complicated, and it is, but we make it simple for you. We provide services at McAllen, Robstown, Aransas, Kingsville, Harlingen, and Port Aransas areas. Contact us or call us at (361) 852-5276.