Have you ever faced any kind of fire emergency before? Fire accidents are common in officers as well as homes. You need to be prepared at all times for such an incident and be able to make the most of it. That is why having fire alarm system at home or in your commercial space is absolutely important. We, at Dynamark Security Centers, can provide you with the right kind of fire alarm systems. We are an established and reliable company which has been in this field since 1990. We can provide you with a wide variety of security products, right from fire alarm systems, burglar systems, and door access control systems to even security cameras, CCTV surveillance, and so on. We are known for our highly advanced features going to our latest technology facilities along with our highly responsible and smart professionals who can help you with such products. So, if you are located in areas like McAllen, Kingsville, Aransas, Robstown, Rockport, TX,  or Harlingen, then you can rely on us.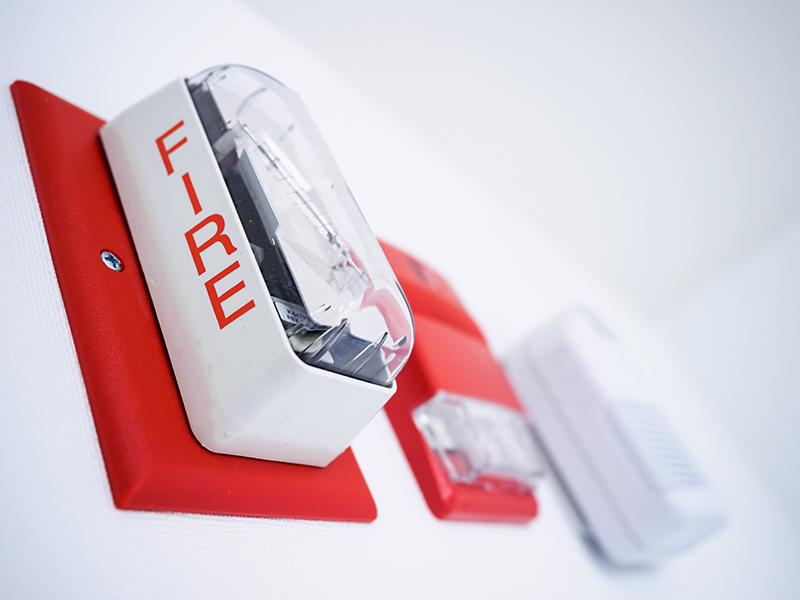 Here, we have put together a few benefits of having fire alarm systems at home or in your office. Take a look.
Prevent damage
If you have a fire alarm system, then it will be able to detect smoke and sparks from beforehand. This will help you understand that there is going to be a fire breakout and you can take all the necessary steps in order to stop it. This will reduce the damage and even protect your property and other such belongings.
Peace of mind
Living in fear of something is absolute worst. If you spend nights worrying about a fire mishap in your office or at home, then you can put an end to your worries now that you have a fire alarm at home or in your office. This peace of mind is necessary for your mental health and anxiety. It will help you focus on other important factors of your life.
So, if you are interested in getting these alarm systems from us, contact us now.