Do you want to upgrade the technology in your house? Technology is constantly improving and you should try to upgrade your home accordingly. This will help you with a number of benefits for a more convenient and comfortable experience at home. One such upgrade that you can do is to go for home automation. Imagine switching off your air conditioner from your car if you forget to do it while leaving your home. Or adjusting the temperature of your house before entering. All these could be possible because of the home automation technology. We, at Dynamark Security Centers, can be the right solution for you.  We are an established and reliable company which has been in this business since 1990. We can provide you with a wide range of security solutions as well as home automation services, starting from fire and burglar alarms to even access control and video surveillance systems. We are known for our latest technology and our highly durable products. So, if you belong to areas such as Harlingen, Corpus Christi, Kingsville, McAllen, Aransas, or Alice, TX,  then you can opt for us.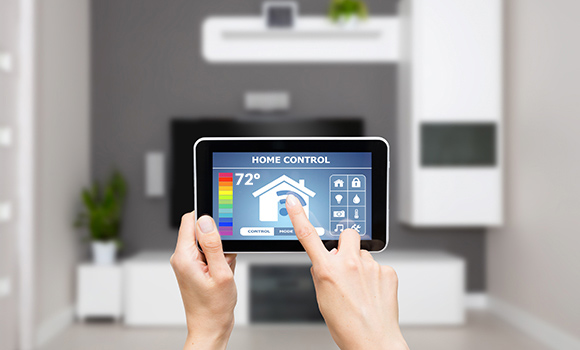 Here, we have put together a few factors to keep in mind while choosing the right company for your home automation technology.
You should always look out for the number of years the company has been in this business. Experience shows credibility. This shows that the company has been providing such services for a long time and will be able to provide you with the right kind of products you need.
The next thing that you have to keep in mind is the reputation of the company. You have to ensure that the company enjoys good reviews and ratings from its former clients. This will help you understand that the company provides you with good quality home automation technology and will also help you understand their procedure better.
So, if you are interested in choosing our home automation technology, contact us now.