6 Things to Know About Home Automation
Home automation, also known as smart home technology, is a rapidly evolving field that offers numerous benefits for convenience, security, energy efficiency, and overall lifestyle improvement.
Dynamark Security provides home automation in and around McAllen, Corpus Christi, Harligen, Kingsville, Aransas, Alice, TX.
Here are six key things to know about home automation: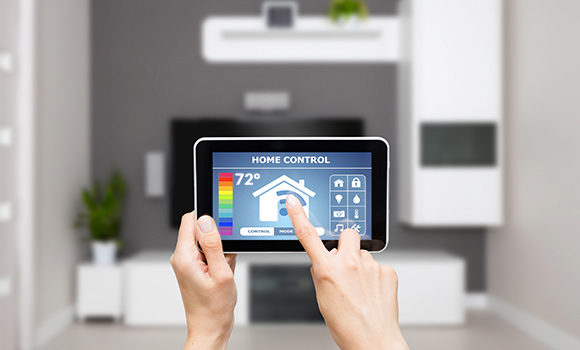 Integration is Key: Many home automation systems rely on a central hub or controller to manage various smart devices. Ensure that your devices are compatible with this hub or a common communication protocol like Zigbee, Z-Wave, or Wi-Fi to allow seamless integration. Compatibility is essential for a unified and convenient experience.
Remote Control: One of the primary advantages of home automation is the ability to control your devices remotely. Using a smartphone app or a web interface, you can adjust lights, thermostats, security systems, and more from anywhere with an internet connection. This feature offers convenience and can enhance security when you're away from home.
Voice Control: Many home automation devices are compatible with voice assistants like Amazon Alexa, Google Assistant, and Apple's Siri. This enables you to control your smart home devices using voice commands. It's a convenient and hands-free way to interact with your technology.
Energy Efficiency: Home automation can help you reduce energy consumption. Smart thermostats can optimize heating and cooling, and smart lighting can automatically turn off lights when rooms are unoccupied. By efficiently managing your energy usage, you can save on utility bills and reduce your environmental footprint.
Security and Monitoring: Home automation can significantly enhance home security. Smart cameras, doorbell cameras, and motion sensors provide real-time monitoring and alert you to potential intruders. Additionally, you can remotely lock doors or arm your security system, providing peace of mind when you're away.
Customization and Automation: Home automation allows you to create custom automation routines. For example, you can set up "scenes" that control multiple devices at once. A "Good Morning" scene might open the blinds, turn on the lights, and start the coffee maker. A "Goodnight" scene could lock the doors, lower the thermostat, and turn off all the lights. These routines can be based on schedules or triggered by specific events or conditions.
While home automation offers many benefits, it's also essential to consider the potential downsides, such as cost, security vulnerabilities, and the need for regular software updates. Before implementing a home automation system, thoroughly research the products and services to ensure they meet your needs and are compatible with your home. Please call us without any hesitation.