5 Things to Know about Home Security Systems
In this blog, we will talk about home security systems. To get them in McAllen, Harlingen, Kingsville, Aransas, Rockport, TX, Robstown, get in touch with Dynamark Security.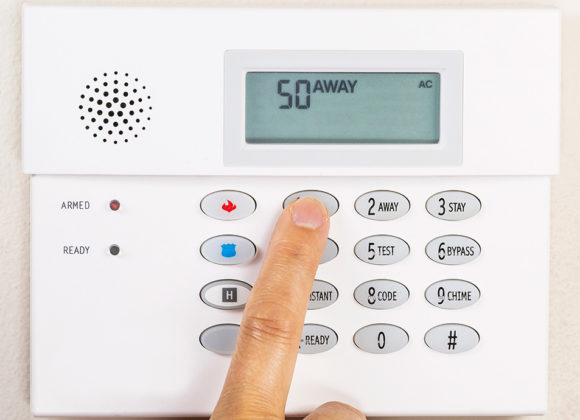 Types of Home Security Systems: There are various types of home security systems available, including professionally monitored systems, self-monitored systems, and do-it-yourself (DIY) systems. Professionally monitored systems typically involve a monthly subscription fee and provide 24/7 monitoring by a security company. Self-monitored systems allow you to monitor your home using mobile apps and alerts, while DIY systems are self-installed and self-monitored.

 
Components of a Home Security System: A typical home security system consists of several components, such as door and window sensors, motion detectors, surveillance cameras, control panels/keypads, and an alarm system. Door and window sensors detect if they are opened or breached, motion detectors sense movement in designated areas, surveillance cameras capture video footage, and the control panel/keypad allows you to arm or disarm the system.

 
Alarm Monitoring and Notifications: Monitoring is an essential aspect of home security systems. With professionally monitored systems, when an alarm is triggered, the security company is alerted and takes appropriate action, such as contacting you or dispatching emergency services. Self-monitored systems send notifications to your mobile device when an alarm is triggered, allowing you to take action or contact authorities if needed.

 
Smart Home Integration: Many modern home security systems offer integration with smart home devices. This integration allows you to control your security system through voice commands or mobile apps, as well as automate various functions. For example, you can set up routines that automatically arm your security system when you leave the house or turn on lights when motion is detected.

 
Cost Considerations: When choosing a home security system, it's important to consider both the upfront costs and ongoing expenses. Upfront costs may include the purchase of equipment and installation fees, while ongoing expenses typically include monthly monitoring fees for professionally monitored systems. DIY systems and self-monitoring options may have lower upfront costs, but they require more hands-on involvement.

 
Remember, it's crucial to research and compare different home security systems to find one that suits your specific needs and budget. Additionally, consider factors such as customer reviews, system reliability, and customer support when making your decision. Please call us without further hesitation.