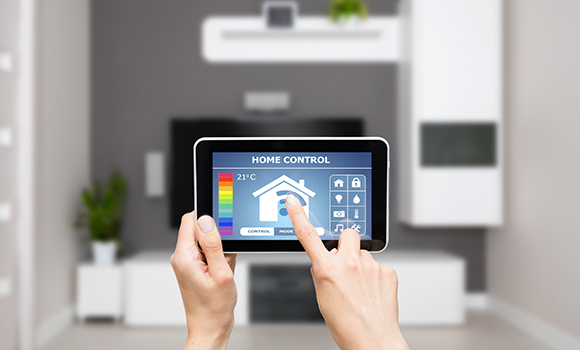 We can put our expertise to work for you if you are looking for a home security system in Robstown, Texas. Dynamark was established over a quarter of a century ago, and we have been able to grow over the years because of the quality of the equipment and installation work that we provide for people in this area. Nueces County is a fantastic place to live and work, with great proximity to everything that the Gulf of Mexico has to offer. It is an interesting town in many ways, and it holds a special place in the hearts of card players around the world. Texas hold 'em is a very popular form of poker, and it originated in Robstown, TX. Home security systems local residents can obtain through our company are state-of-the-art, but they are affordable, and we can point you toward the system that ideally suits needs.
Embrace a Total Home Security, Access Control, and Home Automation Solution
During our current technologically advanced era, a comprehensive home security system can provide you with 360 degrees of protection and total peace of mind. We can install home security sensors that monitor each point of entry, including your windows, and they can extend throughout the perimeter of your property. Plus, we can deploy home surveillance cameras to keep your eyes in the sky wide open, and you can monitor the feeds from your mobile device. Of course, access control is part of this equation as well, and we offer a number of different high-tech solutions when it comes to access control. You can also expand to a total home automation system, so you can remotely control all of the major systems in your home from anywhere. A home theater can be part of the plan as well, and some of the futuristic home theater options that we offer will boggle your mind.
Commercial Security Systems and Fire Alarms
All of the solutions that we have described above can extend into the commercial realm, but of course commercial surveillance cameras and access control systems can be broader in size and scope. We are also the go-to resource for commercial fire alarms in Robstown, Texas, and we offer fire alarms for our residential customers as well.
Protect Your Property!
If you have questions about the fire alarms and security solutions that we offer, we would be more than glad to provide you with detailed answers. You can speak with one of our Robstown, TX security system specialists right now if you give us a call at 800-374-2527 or 361-852-5276.