Are you looking to enhance your TV viewing style at home? Do you want to bring the experience of a theater to your living room? What you need is a home theater fitted onto your wall or ceiling. It is a luxury that we, at Dynamark Security Centers, bring to you at an affordable price. We provide our customers with quality sets, keeping in mind their budgets and preferences. We believe in bringing to our customers the very latest in technology and, thus, keep ourselves updated on current technological innovations. We have been in business for a considerable number of years, allowing our customers to rely on us. We provide the services of sale, installation, and repair in and around the areas of Aransas, Corpus Christi, Harlingen, McAllen, Port Aransas, and Rockport TX.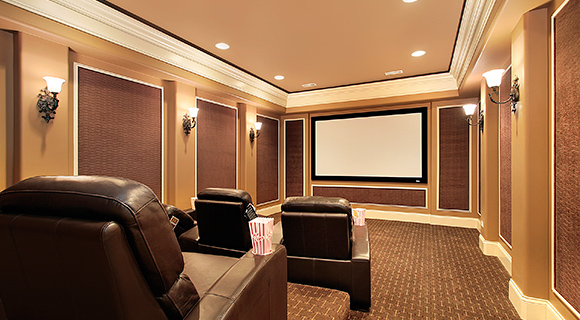 Here, we have given 4 important points that you must remember when buying a home theater. Take a look.
Make sure to choose a theater that is in proportion to the size of your room. This will make the screen fit at a comfortable distance from your viewing area and will allow you to modify the sound system better.
Availability of Surround Sound
If a company claims to sell a home theater which does not have surround sound then it is not something you want. Surround sound is what distinguishes this device from a normal HDTV.
When buying this product from a company, be sure to have it installed by the experts of the company. Attempting this on your own can backfire and ultimately damage your device.
Be sure to buy this item from a reputed brand. You can be assured better about the quality of the screen, sound system, and remote access.
So, if you a looking to change the way you watch TV, then contact us for a wide and inexpensive range of theaters for your home.