What kind of entertainment system do you have at home? Nowadays, it is no longer enough just to invest in a television or a stereo but people are going for a movie theater like experience at home right from their couch. This has increased the popularity of a home theater system. But first you must look for a reliable and professional company which can provide you with amazing latest home theater systems. We, at Dynamark security centers, can be the right choice for you. Be on established and reliable company which has been in this field for over 30 years now. We can provide you with various kinds of security products like access control or CCTV cameras as well as a home theater system. We are known for our latest technology which enables us to provide you with the most advanced features in our products along with our customer oriented approach. So, if you are from Harlingen, McAllen, Port Aransas, Rockport, TX, Alice, TX, or Aransas, then you can opt for us.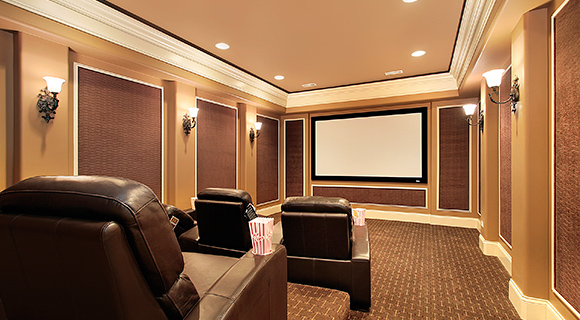 Here, we have put together a few tips that will help you find the right home theater system. Take a look. 
Whenever you are buying an electronic equipment, you should keep in mind that technology is evolving and every year, you are getting an improved and better version of the device. It is always better to buy the latest one in order to maximize the experience you can get out of it. That is why you should always check the features and see if it is the latest ones are not. 
You must understand that getting a good entertainment system is definitely important but you cannot spend all your savings on this. You should have a set budget for this kind of a purchase and try to not exceed it. In order to do so, you should take quotes in advance from different companies and then compare them to choose the one which offers a rate that seems feasible for your budget. 
So, if you are thinking of opting for our home theaters are any other product, contact us now.