Do you want to enhance the entertainment at home?  Nowadays, people are mostly staying at home. That is why there is an increasing need for people to be entertained at home itself. Why don't you try to have a theater-like experience in your house? Simply have a home theater in your house and watch your favorite movie again and again with the same visuals and sound of a theater. We, at  Dynamark Security Centers, can be the right choice for you. We are one of the most established and reliable companies which have been in this business for more than 30 years now. Right from intercoms, alarm systems, and door access control systems to even CCTV and video surveillance, we have everything for you. We can also help you with home theater services.  We are known for our latest technology and highly efficient and dedicated services. So, if you are located in areas like McAllen, Robstown, Aransas, Rockport, TX, Kingsville, or Harlingen, then you can opt for us.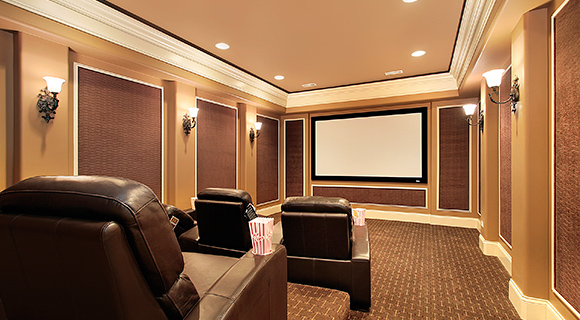 Here, we have put together a few things to check about your home theater before buying. Take a look.
One of the most important things that you need to check about the home theater is its features. You must ensure that the features are equipped with the latest technology so that you can get an advanced level of entertainment. Technology is constantly improving and therefore you should not compromise on the audio-video systems that are a specialty of the home theaters.
You have to also keep the budget in mind whenever you are investing in this kind of system. Try to take estimated rates so that you understand if the home theater is suitable for your budget or not. Compare the quotes with others and then choose the one that seems most affordable for you.
So, if you are thinking of choosing our home theaters, contact us today.