Do you have family visiting you this weekend? Do you often host house parties? Then a very good investment would be a high-grade home theater. Dynamark Security Centers are here with our state-of-art cutting edge home automation technology to give you the experience of the 21st century home efficiency solutions. We have a team of professionals who will answer all your questions patiently and also explain the various options available to you. From basic sound and viewing stations to hi-tech, app-controlled systems, you name it we have it. We always believed in quality customer services and therefore have always aimed for clear communications with all our customers. We even have apps that can be used for multiple purposes by multiple users; they can be used to dim the lights, lower the shades, set the thermostat, and various other things. We can boast of the fact that the people of Robstown, Harlingen, Corpus Christi, Rockport, TX, Port Aransas, and McAllen are very comfortable working with us due to our exemplary results.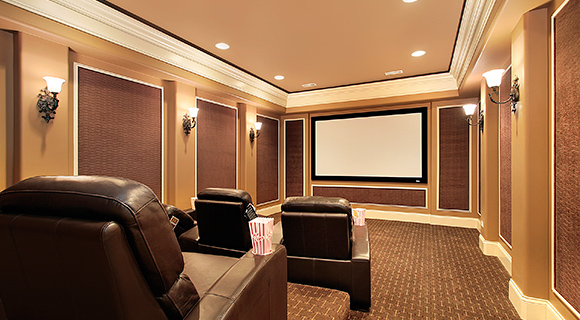 Below we have mentioned 2 key tips to remember when buying a home theater system. Take a look
You need a TV that is at least 4K HDR TV. Anything less than that will not be able to give you a good experience. Plus, these have all the connectivity options built-in. you can even get yourself a smart TV with a built-in WIFI and Bluetooth.
These streaming devices can be used with anything; you can listen to audio from your computer, tablet, and even phone apart from the home theatre. Make sure these devices have clear sound and if they are wireless that's an added advantage.
So, if you are planning on installing a home theater system in your house, you can give us a call at 800-374-2527.