Are you looking for a new form of entertainment? Do you want to make your homes smarter and more advanced? Well, you should invest in smart machines made with the latest technology so that you can be thoroughly entertainment right at your home. What you can do is opt for the latest models of home theater systems. These provide solid entertainment just like movie theaters. Be it a party at home or a quiet evening to yourself, a home theater can be a great answer to everything. The value of your home is going to also increase manifolds with these modern forms of entertainment. And all your guests are also going to envy you because of this level of entertainment you can offer at home. We, at Dynamark Security Centers, can be the right choice for you. We are an experienced and established company that offers you highly smart home theater systems, access control, and surveillance systems. We bring you the latest technology which enables you to get a high form of entertainment. So, if you belong to areas like Alice TX, Corpus Christi, Harlingen, McAllen, Robstown, or Rockport TX, then you must rely on us.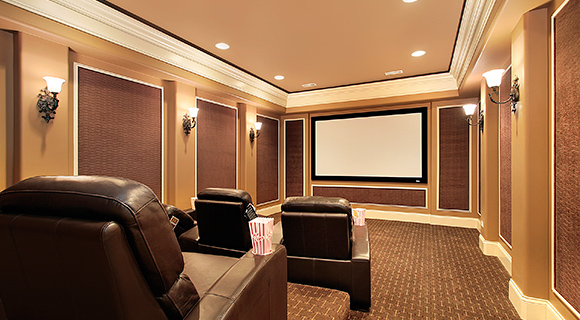 Here, we have put together a few valuable tips that will help you pick a good home theater system. Take a look.
Check Technology
You should always focus on the kind of technology you are getting for your home theaters. You should make sure that this is an advanced form of technology so that all the features are the latest. This will help you get a refined quality product.
Pick the Size Wisely
You must have decided on a place where you are going to host your home theater. Some people use their living room while others design a special theater-like room where they set it up. You should pick the size of the home theater according to the space you have.
And if you want to choose our home theaters, then contact us today.